The
Lobotomy Corporation Wikia
is about the Korean developed early access indie game
Lobotomy Corp
by
PROJECT MOON
, in which you care for and collect energy from various aberrations known as
Abnormalities
, ranging from the
monstrous
, to the paranormal, to the
plain bizarre
. So far, there are 95 articles on this Wikia documenting various gameplay mechanics, traits, tidbits, and Abnormalities in-game.
FACILITY X-394
Page Creation Notice
All Abnormality pages should include an infobox with a picture, the Abnormality's subject number, its attack type, its risk level and its preferences (Loves, likes, etc).
Pages should also include an introduction describing the Abnormality's appearance and ability, an origin section, a caretaking section, a space for encylopedia entries, a flavour text section, a trivia section, and a separate section for any other relevant information (EG: WhiteNight and the Apostles, QueenBee and the worker bees, etc).
If any information is missing, please leave a blank space or a "???" so that another volunteer can fill in the information for you later.
(An Example Page for what a new Abnormality entry should look like has been made)
A list of Unreleased Abnormalities can be found here.
ABNORMALITIES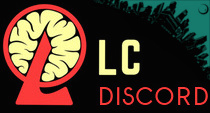 LC WIKIA BULLETIN
We have a Discord. You can talk about various things wiki and non-wiki related. See the true, twisted personalities of the admins and bureaucrats here, meet other people who stayed on this wiki long enough to end up reading the bulletin, etc. See above!
Eventually, the wiki will be recieving Javascript after some thorough HTML revisions. It will primarily be used for a Discord Integration.
LC STEAM RSS FEED
LATEST WIKI ACTIVITY

Wiki Contents
Abnormality Origin
Abnormality Type
Main Characters
Ad blocker interference detected!
Wikia is a free-to-use site that makes money from advertising. We have a modified experience for viewers using ad blockers

Wikia is not accessible if you've made further modifications. Remove the custom ad blocker rule(s) and the page will load as expected.